The 12th International Conference on 

Environmental Engineering, Science and Management 
"Clean Environment towards Climate Neutrality and SDGs" 
May 17-18, 2023
Jomtien Palm Beach Hotel & Resort, Pattaya, Thailand
---
Recently, Thailand has been encountering critical problems not only depletion and deterioration of natural resources but also environmental pollution particularly air pollution and climate change. Such critical problems require appropriate measures to cope with them in an operative and sustainable manner. The uses of innovations in terms of inventive ideas, modernized information, and just-in-time investigation, as well as new technologies, are required to propose the appropriate practical solutions. Integration of engineering and scientific knowledge with other fields of study may also be needed to overcome such complicated problems.

The Environmental Engineering Association of Thailand (EEAT) has been founded in 1984. The main purpose of EEAT is to serve as environmental engineering professional center, providing educational and technical information and technologies on environmental pollution protection and control as well as environmental management. As environmental subjects have been a national and worldwide concern, EEAT will be the platform for knowledge management of environmental concerns by organizing the annual International Conference on Environmental Engineering, Science, and Management.
The main objective of the conference is to share and exchange knowledge among researchers, scientists, engineers, and other practitioners by presenting research work and practical case studies at the conference. This can be an advantage to not only solving national and local environmental problems, but also strengthening the network of environmental institutes, organizations, and other related agencies. Moreover, this 2023 conference will be a special event because the international conference will be organized in conjunction with the national conference, so to bring international collaboration potential to our EEAT.
The 22nd National and the 12th International Conference will be jointly organized with The Joint Graduate School of Energy and Environment (JGSEE), King Mongkut's University of Technology Thonburi, with support from the Ministry of Higher Education, Science, Research and Innovation, Ministry of Energy, Office of Natural Resources and Environmental Policy and Planning and Pollution Control Department. The conference will comprise of keynote/invited speakers, oral and poster presentations.
Conference Topics
Innovation for SDG

BCG (Bio-Circular-Green economy)

Climate change and climate risk

Disaster and risk management

Urban development

Smart city/Green city

Eco industry/Industrial ecology

Pollution prevention and clean technology

Life cycle sustainability assessment

Green energy

Solid waste management

Water and wastewater treatment

Air pollution and noise management

Air pollution and climate change

Water resource and quality management

Sensor, nanotechnology for environmental management

Emerging pollutants in the environment

Management and restoration of marine and coastal ecosystems

Soil science and environment

Environmental law, policy, and economics

Environmental pollution and health
Download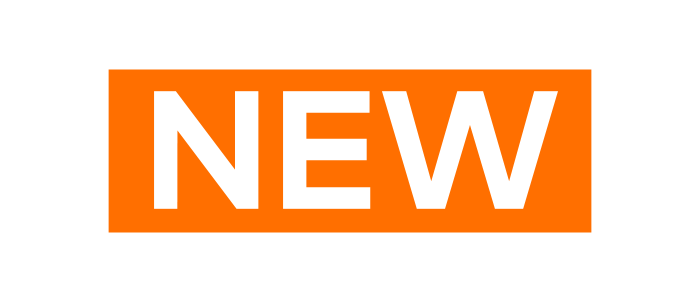 Important Dates

 
| | |
| --- | --- |
| January, 2023 | First Announcement |
| April 5, 2023 | Abstract submission deadline |
| April 20, 2023 | Authors notified of acceptance |
| April 28, 2023 | Full paper submission deadline and early registration deadline |
| May 17-18, 2023 | Conference |
Publication
The papers accepted for both oral and poster presentation will be published as follows.
Extended abstract 

Proceeding Hard Copy published on May 12, 2023

Full papers

Full papers are to be published in proceeding e-Documents

Selected papers that have been reviewed as "excellence" are qualified for peer-reviewed for potential publications in:
Special Event
Exhibition
Registration Fees
Presenter 

Classification

Early bird Before
April 28, 2023

From
April 28 - May 5, 2023

Thai

EEAT member

3,500 Baht

4,000 Baht

Non or expired
member

4,000 Baht

4,500 Baht

International

Participant

US$ 200

US$ 250

Student

US$ 100

US$ 150

Participant 


Classification

Early bird Before
May 5, 2023

From May 5-18, 2023

EEAT member

4,000 Baht

4,500 Baht

Non or expired




member

4,500 Baht

5,000 Baht

Student

2,500 Baht

3,000 Baht
Bank Transfer



Payment account :

Bank Name

Siam Commercial Bank

Branch

Soi Areesamphan Branch, Bangkok    THAILAND  (Code of branch 0056)

Bank
Address

5 Soi Arisamphan Rama VI, Samsen Nai, Phaya Thai, Bangkok 10400 , THAILAND

Account Name

Environmental Engineering
Association of Thailand
Benenciary
Address

122/4 Soi Rawadee, Rama VI Rd.,  Phayathai, Bangkok 10400, THAILAND

Account

Savings Account

Account Number

056-2-32298-0

SWIFT CODE

SICOTHBK
Please make the money transfer to the above bank account
After payment, please fill out the payment details and the picture of your payment slip and confirmation email of registration payment will be sent to you within 7 days after payment is completed.
Environmental Engineering Association of Thailand (EEAT)
Tel: (662) 617-1530-1   Fax: (662) 279-9720   
E-mail : 

This email address is being protected from spambots. You need JavaScript enabled to view it.


Facebook: facebook.com/EEAT2016